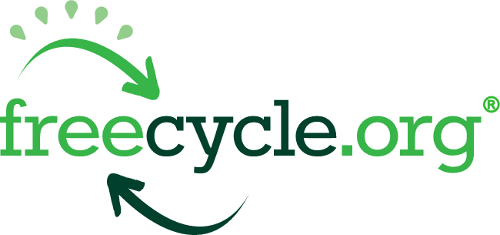 Although our national celebration of Earth Day is gone, our mantra to increase our recycling and repurposing efforts remains a high priority. If you never heard of FreeCycle, allow us to introduce you to them.
The Freecycle Network™ is made up of 5,122 groups with 7,387,180 members around the world. It's a grassroots and entirely nonprofit movement of people who are giving (and getting) stuff for free in their own towns. It's all about reuse and keeping good stuff out of landfills. Each local group is moderated by local volunteers and membership is free.
Their mission statement: "Our mission is to build a worldwide gifting movement that reduces waste, saves precious resources & eases the burden on our landfills while enabling our members to benefit from the strength of a larger community." People from around the world have joined together to turn trash into treasure. The Freecycle Network™ helps to instill a sense of generosity of spirit as they work to strengthen local community ties, while promoting environmental sustainability and reuse.
If you do not have some method of recycling or repurposing in your area, be sure to check out The Freecycle Network™ to get ideas on how you can be a part of this global movement. https://www.freecycle.org/